Catalina Island was REALLY fun!! There was soooooo much to do! I still can't believe we crammed it ALL into one week!! Between the: Swimming, Kayaking, Snorkeling, Hiking, Making awesome new friends, and the DELICIOUS food!! I can't believe I got any sleep! (Not saying I did.;) It was sunny, and warm, perfect weather for us cold Washingtonians! It was perfect sunglasses weather!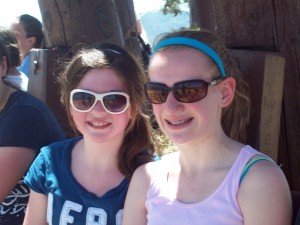 This is Bre and I after the 3 and 1/2 miles hike! Did I mention that is was uphill??!!
This is Maya and I on the boat we slept on Sunday night, before we shipped out of the harbor for the approximately 2 hour ride to Catalina Island!!
This was my first picture I took on the island. Isn't it just gorgeous??! It looks like a great wallpaper picture to me!!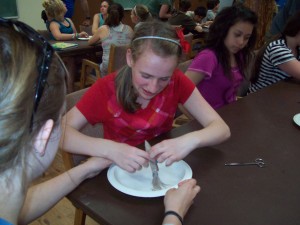 This is the first day, right after lunch. Dissecting Squid, yummy yummy! Hahaha. This is Morgan and I holding our little squid friend!
–More pictures to come–